Academy Mortgage - Reno
Company Name: Academy Mortgage - Reno
Address:
5470 South, Kietzke Lane ste.130 rm 103
Email:
service@airpeak.com
Web site:
www.nevadawireless.com
SIC code:
481207
Industry group:
Communications
,
Business category:
Radiotelephone Communication
,
Subcategory:
Cellular Telephones (services)
Gross Annual Sales (Revenue):
3447600
Overall:
Academy Mortgage - Reno is a business categorized under radiotelephone communication, which is part of the larger category communications. Academy Mortgage - Reno is located at the address 5470 South, Kietzke Lane ste.130 rm 103 in Reno, Nevada 89511. The Owner is Jim Boyer who can be contacted at (775)828-7000.

Description:
Mortgage Lenders, Radiotelephone Communication
Working hours:
Mon: 08:30 am - 05:00 pm, Tue: 08:30 am - 05:00 pm, Wed: 08:30 am - 05:00 pm, Thu: 08:30 am - 05:00 pm, Fri: 08:30 am - 05:00 pm, Sat: Closed, Sun: Closed
In summary:
His communication, advice, demeanor and support is absolutely to notch.
With the help of her and our amazing realtor, we found the perfect home.
All of the staff at Academy were helpful, friendly and professional.
Recommended:
Click here to Inform about a mistake
63
Rating:
Edit profile
Location & access map for "Academy Mortgage - Reno"
Video street view near "Academy Mortgage - Reno"
Photo from "Academy Mortgage - Reno"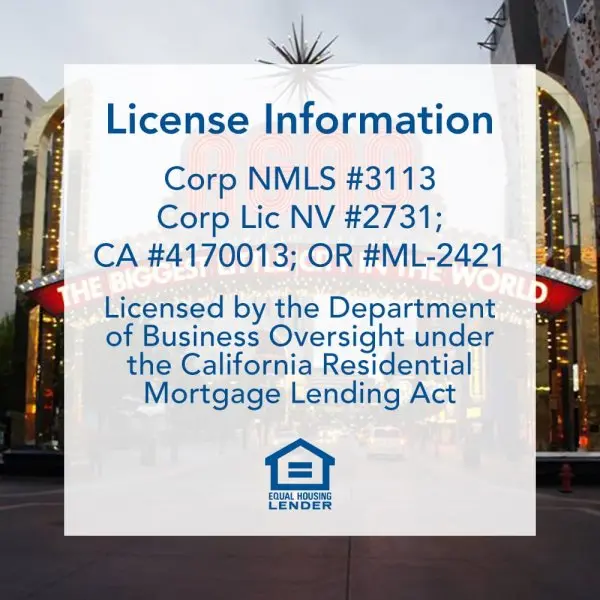 ---
Academy Mortgage - Reno (Communication Services)

about:
Review/Comment
Name: A.F.
Message: Michael is a fantastic broker. I will be sending everyone I know over his way. His communication, advice, demeanor and support is absolutely to notch. Academy, thank you for the low rate and helping us into our dream home.
Name: M.S.
Message: This is our second home loan we have used through Academy. First one in Utah and second one in Nevada. We have absolutely loved Academy Mortgage and will continue to use them in the future. When our builders screwed up our closing date and tried to blame it on Academy even though we knew it was the builder's fault, Academy stepped up and did everything they could to fix the issue and make it right for us. Trevor repeatedly apologized and worked his butt off to help us whereas our builders never apologized once and just placed blame on everyone else. Trevor York has been fantastic, Academy and our realtor were the best part of our home buying process. Thank you for everything!
Name: C.S.
Message: After getting totally frustrated with the terrible service from the big bank", I came to Trevor @ Academy with a tight timeline line to close on my daughter 's new house. Trevor said " No problem we will get it handled for you and Sarah. Together with his assistant Crystal's awesome work, prompt response's to questions and excellent communication the loan was closed on time. I will definitely recommend Trevor and Academy Mortgage to anyone that ask's were to go for a home loan!
Name: K.M.
Message: Kim Petrie was absolutely amazing! We had our first appointment on September 13th to see if we were preapproved. We were a little nervous before our appointment and weren't really sure if now was the best time to be buying a home. Kim took the time after hours to sit with us. She went over everything in detail and answered all of our questions. With the help of her and our amazing realtor, we found the perfect home. Today, we are homeowners! Ecstatic to say that in just under 6 weeks we closed escrow and now have a beautiful home for our children! Can't thank Kim enough!
Name: S.R.
Message: I believe Kim is one of the best lenders in Northern Nevada. She is attentive and very knowledgeable. Kim goes above and beyond for her clients. Kim meet with me several times before and during my mortgage process. As you know, the mortgage process can be very daunting; Kim was patient and reassuring. While on vacation, Kim kept an eye on the interest rates. While driving home with her family, she locked in my rate. This has always stuck with me and indicates her commitment to her clients. From the beginning and close of my mortgage, she was by my side. I have and will continue to refer my friends and family to Kim. Thank you Kim for everything you have done to make this process an enjoyable one.
Name: M.R.S.
Message: Was an overall great experience working with Kim. She was very transparent with answers to our questions and explained thoroughly what to expect throughout the process. She was very light hearted which made our experience less stressful and some what humorous. We appreciated that over a more stern approach.
Name: A.B.
Message: Kim helped me with my first home purchase. It was new and confusing. I had a great experience with Kim! She was flexible for times to meet. She helped explain everything. She made the financial aspect of home buying very easy. I hope I can work with her in the future!
Name: G.W.
Message: Kim is the absolute best. We first contacted her in May of 2014 to start the home buying process. She was amazing, and so perfect in every way. She really does care about her clients, and it shows! Unfortunately we hit a bit of a rough patch in life about a month into looking for a house back then, and had put our first home purchase on hold. We felt bad, like we had wasted Kim's time. Then just recently (June 2016) we are back to where we are comfortable purchasing our first home together as a couple. Plus we need more space with a 18 month old, and a 2nd on the way due in October. My wife insisted we contact Kim, so we did. She has been so amazing again. Within 24 hours of contacting her, we were approved for a loan. She explained all our different options with our situation, and made us feel so comfortable about the whole process. She is so knowledgeable, and cares so much about her clients. It seriously feels like she is a family member, because she just wants the best for her clients. She will go the extra mile, and then some. She is truly AMAZING!